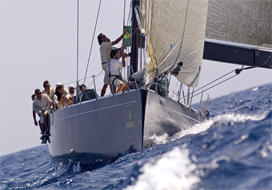 SAILING YACHT CHARTER CROATIA
Sail boat in Croatia is the easiest way to discover the beauty of Adriatic islands, bays, harbours and small island restaurants. Conquer the winds and choose your sailing route that will show you most beautiful bays on Adriatic.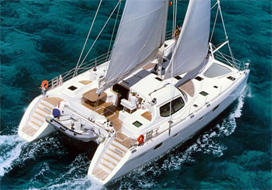 CATAMARAN YACHT CHARTER
Catamaran sail boats offer comfortable way to explore Adriatic sea islands and beautiful Croatian coast. Choose between our offer of catamaran cruisers in marinas along the Adriatic coast and visit all the attractions on Adriatic Sea.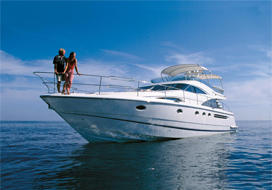 MOTOR BOAT YACHT CHARTER
Motor boats in Croatia are the quickest way to see as many Adriatic attractions as you wish in one day. Browse through our list of speed boats with picture and choose the one that suites you the best for your island hopping or fishing route.
Welcome to Adriatic Sailing-Yacht Charter Croatia-With our help, you can enjoy your holiday .
Yachting and sailing in Croatia guarantees you will escape the crowds to the more secluded beaches and unknown, quite anchorages of some 1100 islands and islets along the Adriatic coast. Start in yacht charter Split is perfect. When to holiday in Croatia depends very much on what you want to do in Croatia. For sailing, Croatia is ideal from April to mid June - Last minute yacht charter Croatia . Most of late June, July and August are probably the best since at that time you are unlikely to be surrounded by crowds of other visitors. Are very busy on the Adriatic Sailing croatia, Just before and after that, however, you can count on just the right wind for good sailing croatia charter. Normally you can swim in the sea from mid May to late September. For those not interested primarily in sailing, May to September is an ideal time to visit Croatia. July and September are probably the best since at that time you are unlikely to be surrounded by crowds of other visitors. The weather is beautiful, and warm enough to enjoy the coasts. We have in our offer all motor yacht charter croatia from luxury yachts to motor sailers, a something for everybody, depending on your possibilities and preferences. If you require absolute comfort and luxury, and you can afford it, Luxury yacht and powerboats charter are the right choice for you. Motor boat offer you not only comfort at sea, but also excitement of speed and freedom of movement. Catamarans yacht charter make a special type of sailboats. They consist of two connected hulls; considering their construction they are more stabile and spacious than monohulls. Catamarans lagon are roomy inside and outside on decks. They are relatively low and have swimming ladder which makes them easily reachable, and in addition to that they allow good visibility and bring plenty of natural light in. Catamarans are ideal choice for families and larger groups, and they are safer for small children and yachtsmen beginners than monohulls. Considering their wide and spacious interior there is little chance of feeling squeezed in or claustrophobic. Our full service yacht charter croatia Split will make your sailing holidays easy and enjoyable. Cruise the site and Last minute and early booking discount croatia that suites you. To conclude, if you want to enjoy in Croatia - sail in Croatia!!